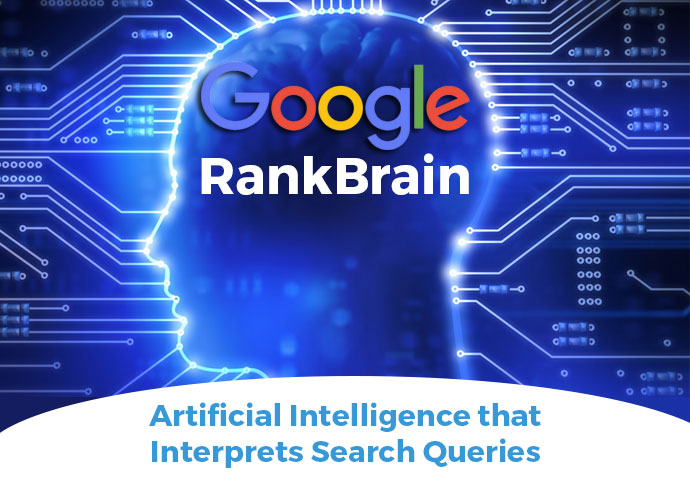 RankBrain: Artificial Intelligence that Interprets Search Queries
Google's is now using artificial intelligence to help sort through its search results. The news about RankBrain was released on the last quarter of 2015 and speculations evolved that it will replace the search algorithm that is manually handled by Google's hardworking engineers.
Last year, RankBrain was used for not more than 15% of queries, but as Google already earned confidence in Artificial Intelligence, RankBrain is now used at all times–creating an impact on the rankings of several queries.
RankBrain represents a portion of Google's search algorithm, the Hummingbird, to provide an interpretation of your searches and offers a new way of processing your queries.
There are several information and misinformation circulating about RankBrain and to enlighten you on some important facts, this article discusses some of the points that are important for you to know.

What You Must Know About Google RankBrain
How it Works?
RankBrain is a machine-learning artificial intelligence system that is being used by Google to help process search results. It embeds a huge amount of written language before converting it to mathematical entities or vectors to create information that can be interpreted by computers.
It works by interpreting the searches submitted in finding pages that might not contain the exact words that were searched for. Once RankBrain sees an unfamiliar word or phrase, it can make a guess to come up with results having similar meaning and then filter them accordingly.
RankBrain: Could this really be the 3rd Most Important Ranking Signal?
According to Bloomberg, the system is one of the "hundreds" of signals that go into an algorithm and determines the results that will appear on a Google search page and where they will be ranked.
Based on Bloomberg's accounts, few months after its release, RankBrain has become the third-most important factor to rank webpages. After content and links, it turned out to be a valuable ranking signal that also contributes to search query results.
While Google still gives the greatest importance to links and content, Google now uses RankBrain to get a better understanding of search queries, as it helps interpret submitted searches and identify relevant web pages though they don't contain the exact words that were searched by users.
What RankBrain Means for SEO? Top 5 Strategies to Follow
Change in Google algorithm usually demands change of strategy for the SEO and search marketers . Now that Google has revealed the importance of RankBrain, you might already be thinking of fine tuning your strategies to be on the right track.
Just like all the other Google updates, RankBrain gives great consideration on quality for the people who search for information on Google. Simply put, search marketers must take into consideration what is best for end-users.
Below are some of the strategies that can ramp up your SEO now that RankBrain has been named as the 3rd most important ranking signal.
1. Invest in high-quality content. As always, content is a crucial part of search marketing and as long as you provide useful, fresh, and top notch content for your targeted audience, you won't have a problem with Google's algorithm.
To sum it up, here's what you need to do to make your content a valuable asset for your website now that RankBrain has joined Google's ranking signals.
Provide comprehensive content about your topic to provide detailed information as compared with other available resources on the web.
Go beyond what is usually discussed to provide answers–even for end users ask them.
Regularly publish content to establish your authority about a certain topic.
2. Stay focused on your topics. Websites should be able to offer relevant information that are expected of them. RankBrain generates "guesses" based on content and by sticking with the main focus of your website, there's a higher chance for you to rank for related search queries.
3. Look into technical improvements. As Google takes into account the experience of end users, it has become very important for websites to ensure optimum site speed, improve microdata, SSL, and other technicalities.
4. Focus on a main keyword phrase–along with its related phrases. Single keyword phrase optimization is a no-no. As RankBrain uses artificial intelligence, expect that search queries will no longer be limited to literal or "word by word" results. But instead, expect results based on how RankBrain interprets what you put in the search box.
5. Stay away from keyword stuffing. As mentioned in the previous number, it is no longer about optimizing a single keyword phrase, so there is no point to focus on getting a keyword or phrase appear within your content for a certain number of times. The smart thing to do is to come up with evergreen, comprehensive, useful and readable content that makes use of related keyword phrases.
RankBrain, as a part of overall search algorithm, comes as a result of Google's initiative to incorporate Artificial Intelligence into search and utilize technology for their business in every way possible.
Did you find this article interesting? Do you have valuable information about RankBrain that you want to share? Let us know your insights by leaving a comment below.