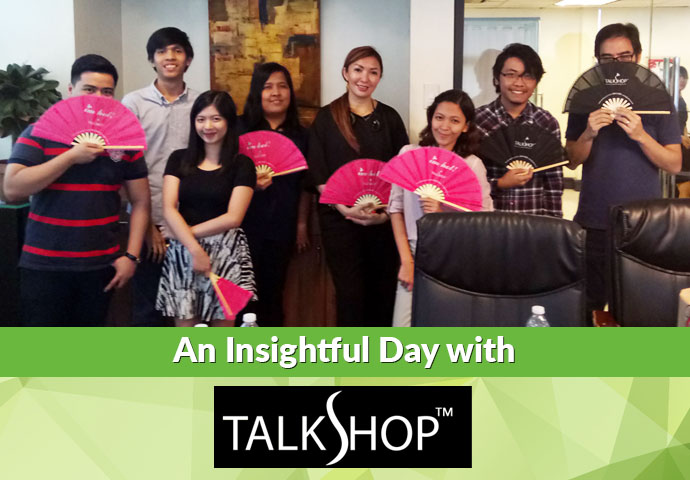 Time Management Seminar for GrowthScout SEO Team
Last December 3, 2016, GrowthScout SEO team has undergone time and stress management seminar at the Medicard Lifestyle Centre in Makati. The objective of the seminar? Learn techniques that can help achieve personal and professional growth, that will help us deliver better results for our clients.
The seminar was headed by Ms. Sheila Viesca and Sir Carlos dela Fuente of TalkShop, the best English school in the Philippines and the leading consultancy and training institute for personal effectiveness, corporate protocol, and management communication.
Time and Stress Management: How to Take Control of Your Schedule--and Life!
People working in a competitive industry like digital marketing often deal with issues concerning time management – a problem that interferes with productivity and career-life balance.
A demanding job can take a toll in one's personal, social, and professional life. And for a team that works in the digital marketing industry, a day in the workplace usually means dealing with multiple deliverables and deadlines to beat.
Valuable Time and Stress Management Lessons from TalkShop
The Time and Management Seminar has taught the team valuable lessons that can improve the effectiveness of individuals in handling challenges in and out of the workplace. Tools and techniques were shared to help foster healthy attitude and effective habits that can create a sound working environment.
GrowthScout SEO team was also able to experience simple relaxation techniques that can keep a person motivated and more mindful in establishing work habits.
The facilitators, Ms. Sheila and Sir Carlos were very warm in addressing individual concerns. The discussions were very engaging that the 6-hour seminar had been interactive enough to capture everyone's interest and attention, left important lessons that can propel a career, gain positive insights and at the same time achieve work-life balance.
Need help on time and stress management?
Contact TalkShop to learn techniques from the experts in Project Management, Leadership Training, Personality Development, Speech, Writing, and Teaching Programs.